---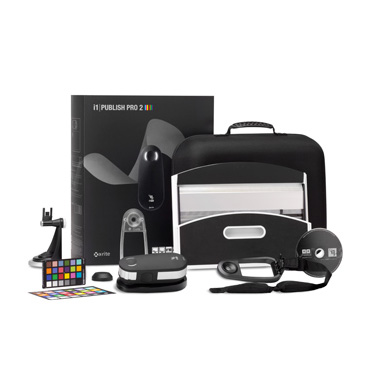 X-Rite i1 Publishing Pro 2

---
129,000 บาท
---
| | |
| --- | --- |
| ชื่อสินค้า : | X-Rite i1 Publishing Pro 2 |
| หมวดสินค้า : | อุปกรณ์คาริเบรตหน้าจอ |
| ราคาขาย : | 129,000 บาท |
---
รายละเอียดสินค้า
X-Rite i1 Publishing Pro 2 เป็นเครื่องคาริเบรท สีที่มีความแม่นยำสูงมาก นิยมใช้งานในกลุ่มสิ่งพิมพ์ สามารถทำงานสีในระบบ CMYK+ ได้เต็มระบบ ช่วยให้ทำงานได้ราบรื่น หมดปัญหาเรื่องสีเพี้ยนในขั้นตอนการพิมพ์
โปรแกรมที่แถมมาในชุดใช้งานได้ครบทุกฟังก์ชั่น พร้อมอุปกรณ์เสริมสำหรับวัดค่าสีที่สมบูรณ์แบบ
เครื่องคาริเบรท สำหรับโรงพิมพ์
Calibrate หน้าจอ Calibrate ปริ้นเตอร์
คาริเบทหน้าจอ คาริเบท ปริ้นเตอร์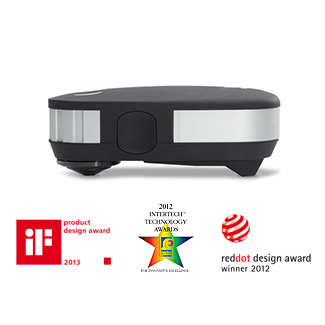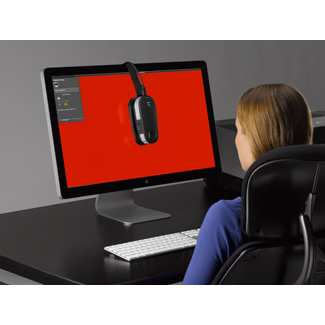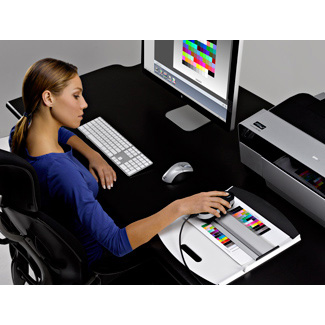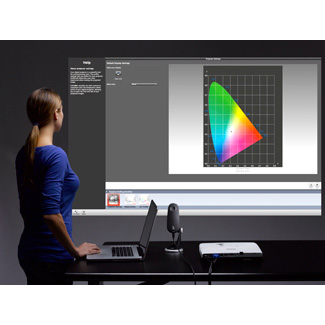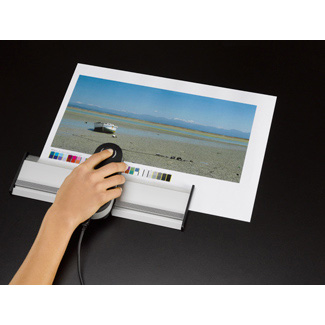 i1Pro Hardware Specifications
SPECTRAL ENGINE
i1® technology with built-in wavelengths check
Spectral analyzer: Holographic diffraction grating with 128-pixel diode array
Spectral Range: 380 - 730 nm
Physical sampling interval: 3.5 nm
Optical resolution: 10 nm
Spectral reporting: 380 ... 730 nm in 10 nm steps
Measurement Frequency in scanning mode: 200 measurements per second
OPTICS
Measurement geometry: 45°/0° ring illumination optics, ISO 13655:2009
Measurement aperture: 4.5 mm (0.18") diameter (effective measurement aperture during scanning is depending on the patch size and measurement speed)
Illumination Spot Size: 3.5 mm (0.14")
Light source: Gas filled tungsten (illuminant type A) and UV LED
REFLECTANCE MEASUREMENT
Data Format: Spectral Reflectance [dimensionless]
Measurement Conditions:
UV included - ISO 13655:2009 measurement condition M0
D50 - ISO 13655:2009 measurement condition M1
UV excluded Filter - ISO 13655:2009 measurement condition M2
OBC: Optical Brightener Compensation (OBC) with i1Profiler software
Calibration: Manual on external ceramic white reference
Measurement Background: white, ISO 13655:2009; for measurements on backup board
Minimal Media Thickness: 3 mm (0.12") on backup board
Minimal Patch Size in Scanning Mode: 7 x 10 mm (0.28" x 0.39") (Width x Height) with sensor ruler 10 x 10 mm (0.39" x 0.39") (Width x Height) without sensor ruler
Inter-instrument agreement: 0.4 ∆E94* average, 1.0 ∆E94* max. (deviation from X-Rite manufacturing standard at a temperature of 23ºC (73.4ºF) on 12 BCRA tiles (D50, 2º))
Short-term repeatability: 0.1 ∆E94* on white (D50,2°, mean of 10 measurements every 3 seconds on white)
EMISSIVE MEASUREMENT
Data format: Spectral radiance (mW/nm/m2 /sr); Luminance Y (cd/m2)
Measurement range: 0.2 - 1200 cd/m2 on a typical LCD-Monitor
Short-term repeatability: x,y: +/- 0.002 typical (5000°K, 80 cd/m2)
AMBIENT LIGHT MEASUREMENT
Data Format: spectral irradiance [mW/nm/m2], illuminance [lux]
Type: Cosine-corrected diffuse light measurement head
INTERFACE, DIMENSIONS AND WEIGHT
Interface: USB 1.1
Power supply: Device powered by USB. No additional charger or battery required. USB 1.1 high power device.
Physical dimensions
i1Pro device: Length 155 mm, width 66 mm, height 67 mm (6.1" x 2.6" x 2.6")
i1 Ruler: Length 337 mm , width 102 mm (13.3" x 4.0")
i1 Backup Board: 355 mm x 265 mm (14.0" x 10.4") folded or 355 mm x 400 mm (14.0" x 15.7") unfolded
Weight i1Pro device: 245 g (8.6 oz)
i1PUBLISH PRO 2 INCLUDES:
i1Pro 2 spectrophotometer (measurement device), calibration plate, ambient light measurement head, monitor holder, positioning target, scanning ruler, backup board, USB cable, i1Profiler v1.x software for monitors, projectors, scanners and RGB/CMYK+ printers, ColorChecker Camera Calibration software, PANTONE Color Manager software, ColorChecker Classic target [mini], ColorChecker Proof target and soft-sided storage case. Free ColorTRUE mobile app download from iTunes® App Store.
Calibrates up to four displays connected to a single computer
ความคิดเห็น
ชื่อ

ข้อความ

ไฟสตูดิโอดอทคอม


จำหน่ายอุปกรณ์สตูดิโอถ่ายภาพระดับมืออาชีพ ทั้งไฟภาพนิ่ง ไฟวีดีโอ ฉากถ่ายๆภาพ และอุปกรณ์มากมาย


Copyright © 2013, ไฟสตูดิโอ.com All rights reserved



ไฟสตูดิโอ.com


ไฟสตูดิโอ | แฟลชสตูดิโอ |



ติดต่อเรา


อีเมล : meecamera2004@gmail.com
โทรศัพท์ : 0863240423